Motivation for involvement in residential robberies
---
November 22, 2015




Security Information
---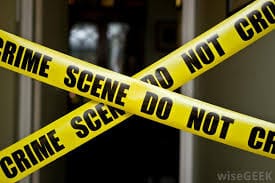 ---
The motivation for residential robberies according to researched conducted for his PhD by Professor Rudolph Zinn, senior lecturer in Forensic and Crime investigation at the University of South Africa:
97% of the perpetrators in the study stated that the primary motivating factor for becoming involved in this type of crime was "economic gain";
22% of the perpetrators had also committed "farm attacks" (which are considered no differently as robberies of other types of residences by the perpetrators).
65% of what was stolen was spent on "cars, clothes, drugs, and alcohol."
35% of what was stolen was spent on "survival" (i.e. food and rent);
The victims were targeted because of their wealth. Other demographical factors such as race played no part in decisions of the perpetrators to target specific households;
A contributory factor was the existence of role-models in their communities who were criminals and were wealthy because of criminal activities. These individuals are well known and generally respected in their communities.
80% of the perpetrators in the study stated that their families, friends and acquaintances in their communities knew that they were involved in crime to make a living. This indicates a high tolerance for criminality in the communities from where they came.
Residential robbery was chosen as a particular crime to become involved in because it resulted in more money more quickly than other types of crime and chances of being caught were seen as very low.
All the perpetrators started with non-violent property crimes (i.e. theft) before progressing to violent crimes (i.e. robberies).
The research was based on in-depth interviews with 30 perpetrators who were convicted and incarcerated for the crime of "aggravated robbery." Please note that there is no legal crime in South Africa defined as "residential robbery". To identify the research subjects, the researcher was given a list of names of prisoners convicted for aggravated robbery and went from cell to cell looking for those that had been convicted specifically for residential robbery. The research subjects volunteered to be interviewed and they were subject to 116 structured and open-ended questions.
Source – Institute for Security Studies