Residents must register CCTV cameras
---
December 9, 2015




Security Information
---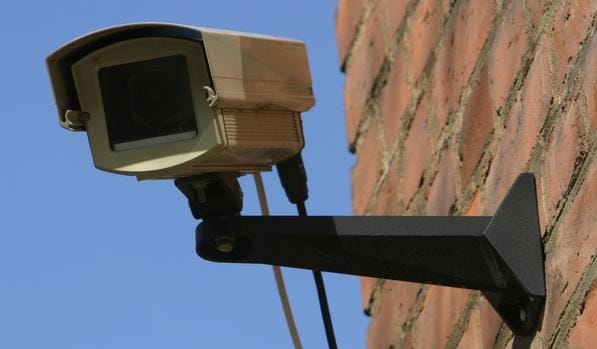 ---
Police and the City of Cape Town are teaming up to enforce a bylaw passed last year.
They are issuing notices to residents who use CCTV cameras to register their cameras with the police.
Although the use of cameras for safety purposes are supported, the law enforcement structures want to reduce the illegal use of CCTV cameras that infringe on basic rights.
Recently, police and law enforcement issued a letter to a Lentegeur man to have his cameras removed.
Major-General Abraham Goss says the cameras are illegally pointed toward the street.
"We have many people in Mitchell's Plain who use the cameras as a crime prevention tool, but there are also some who use these cameras to defy the law," says Goss.
He is referring to the use of cameras to see who is approaching their homes and specifically where illegal activities are taking place.
JP Smith, mayoral committee member for safety and security, says residents abiding by the law have no need to be concerned.
"A notice is only served when these cameras are on City property or infrastructure, for example electricity poles, or when they monitor a public area," says Smith.
However, residents are still required to register their cameras.
"The registration of private CCTV cameras is in line with the provisions of the regulation of external and privately owned CCTV cameras on City property policy, which was approved in June last year," continues Smith.
The registration process includes filling in an application form which will be reviewed by the resident's local police station commander.
This includes those residents who already have existing cameras installed – should they not have applied beforehand.
"If the resident's application is denied, they will be required to remove the camera. If the camera is not removed, the City will undertake to remove the camera and will recover the cost from the applicant," explains Smith.
He explains that the application process will determine whether the City infrastructure to which the camera is or will be attached can accommodate the camera.
Criteria state mainly that the installations must not damage City infrastructure.
The deadline for registration has already passed. Now police are urging residents to still come forward. Goss also encourages residents who know of neighbours with CCTV cameras to come forward.
"Residents will now have 14 days after being served notice to register their cameras," says Smith.
"The policy aims to better regulate the increase in privately-owned CCTV cameras that are installed on City land and infrastructure, and to keep an effective record of ownership of such infrastructure, should footage be required in investigations by the police and information gathering by the City's enforcement agencies. It is important to highlight that we are not seeking to restrict CCTV installations and ownership. We just require a clear idea of which areas are covered, to what extent and by whom."
Application forms can be obtained at local sub-council offices or on the City of Cape Town's website.
Source – News24
Comments
steyn

said on February 7, 2016 5:02 pm:

---

Typical fucking stupid government. If my camera point to the street, I can pick up crimes in the street, pick up assholes before they enter my property, pick up police dealing in drugs. So, FUCK your bylaws. You are just supporting the criminals

steyn

said on February 7, 2016 5:03 pm:

---

Registering your cctv cameras, the corrupt police will sell that info to ALL criminals around. They can meet their maker when they enter my property, I do not ask qustions